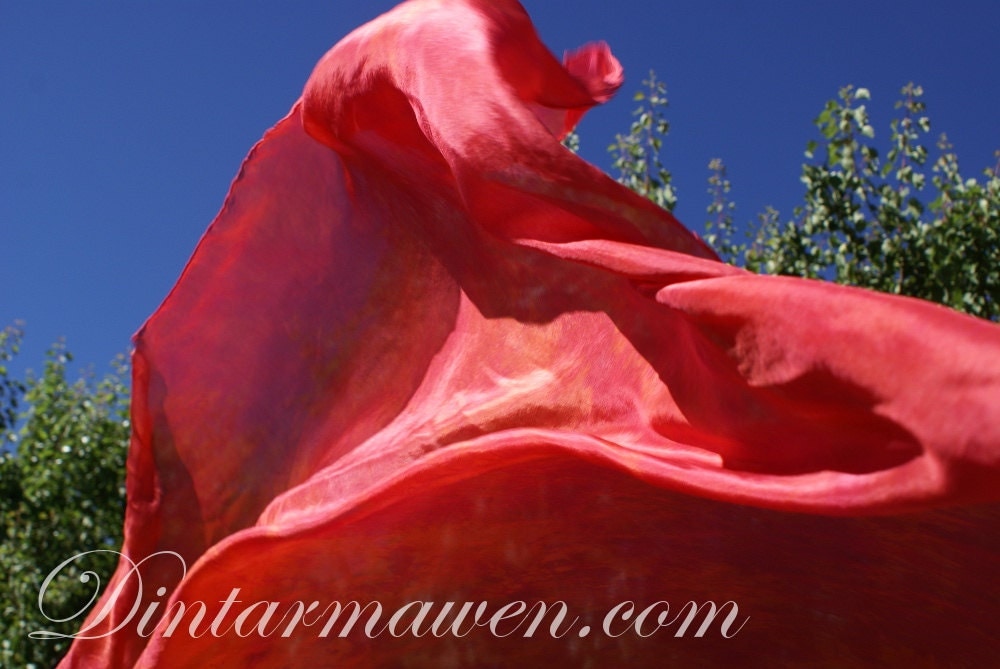 As a middle eastern dancer myself, I realize how difficult it can be to find quality costume pieces at reasonable prices, especially if you're just starting out.
Some of my favorite items to make are handkerchief style skirts (flattering on anyone, and perfect for layering together and over harem style pants) and silk habotai veils. I love the unpredictable nature of tie dye! I offer basic silk bellydance veils in fun colors at affordable prices, and other costume items as the right fabric and/or idea strikes my fancy. =)

If you want to create your own custom veil, it's easy! Just click on the "Veils & Skirts" link under the Salesroom heading on the left and order your own color combination.

My Etsy Store Feedback

The veil arrived today and I could not be happier!! It's so beautiful and flows so nicely. I cannot wait to show it off at my class, and to practice our routine with it! Thank you so much for a great product and transaction.

Absolutely gorgeous veil; the colors are simply glorious! I can't wait to perform with it =)

Wonderful artwork! I plan to use this veil exclusively when I dance... Thanks again! Arrived safely.. and fast! Thanks very much!